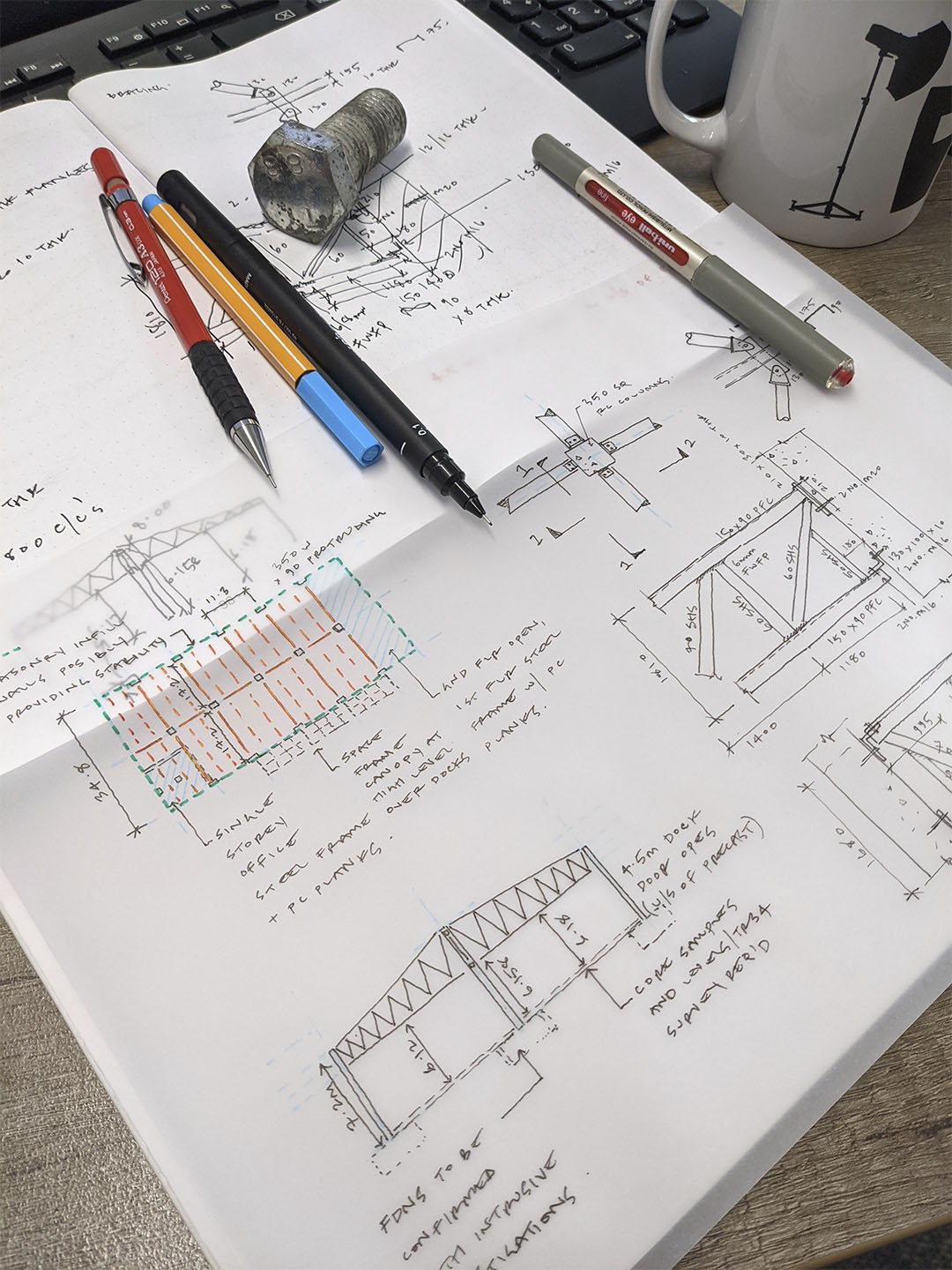 Surveying Existing Structures for Adaptation
We've been out and about surveying an existing structure for one of our clients.
Gaining access in a scissor lift platform, we measured up the roof trusses and their connection, allowing us to recreate the structure in a 3D digital structural analysis package (Tekla).
From this base scenario, we will run a series of options studies for our client based on their proposed reuse of the existing structure.
Modifications will include the introduction of new lifting equipment and enlargening dock door openings. We will also be hanging additional services and finishes from the underside of roof trusses and PV units to the top surface of the roof too.
#structuralengineering #civilengineering #onsite #survey #retrofitfirst #reuse