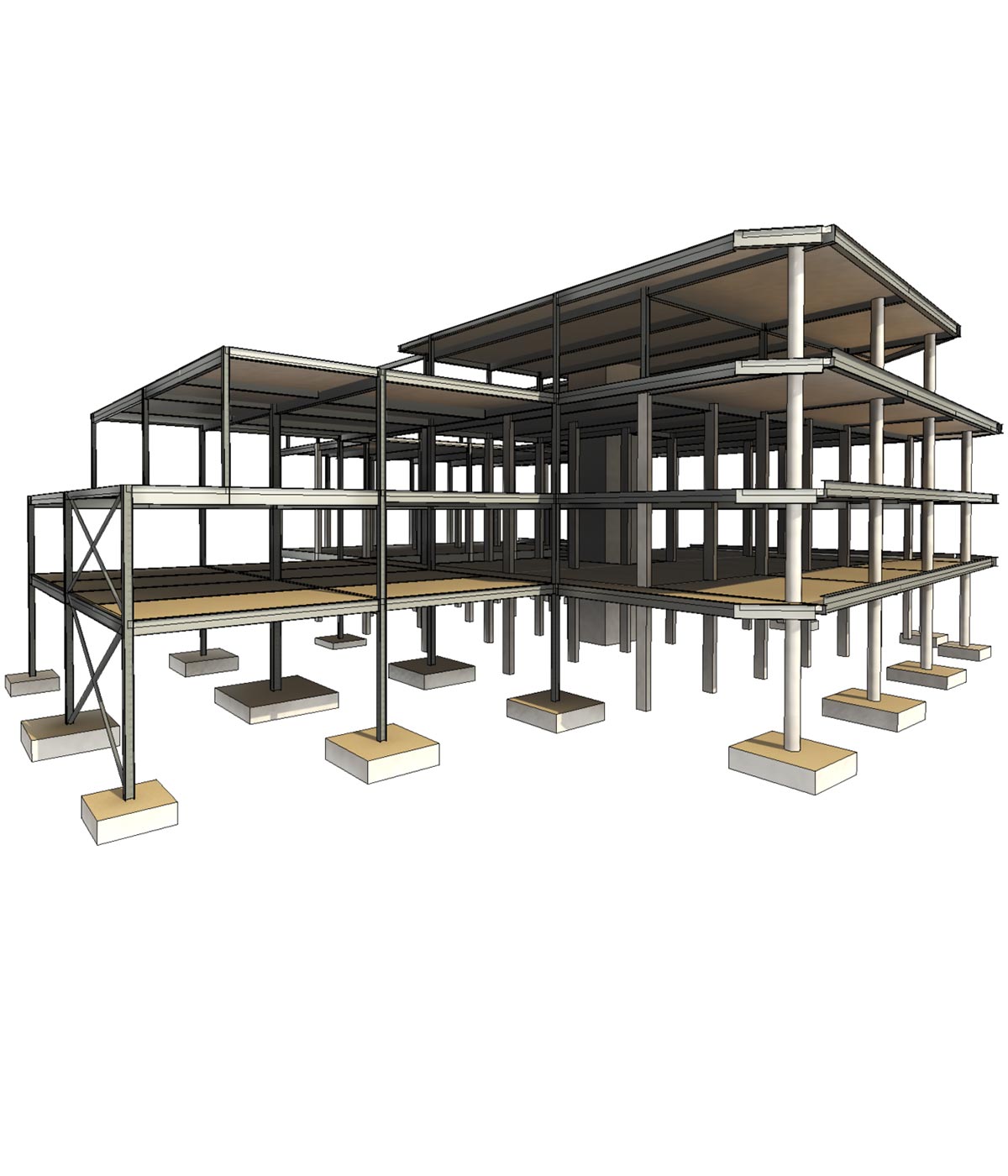 New Office Development
We're working on an exciting new office project with one of our long time clients. The scheme develops their current HQ building, extending the existing RC frame both vertically and adjacent with a steel and timber hybrid structure.

It's still in early stages, but we've pulling together some initial 3D models in Revit and Tekla. It's great to be working closely with industry partners to reuse existing structures and extend their usable life, which is ultimately one of the most sustainable approaches you can take to structural building work.

We look forward to seeing how this one turns out and sharing more with you as it develops.