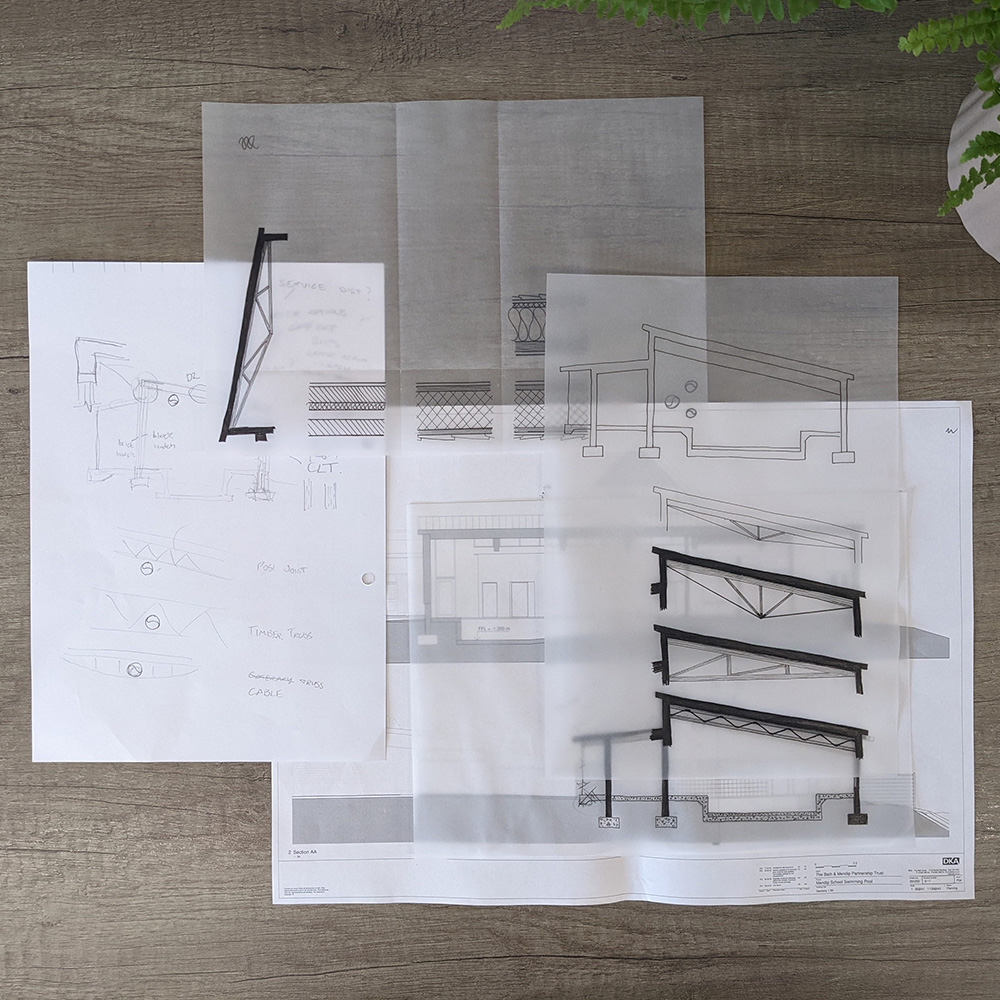 Scheme Designing Timber Roof Options
We've been scheming and sketching up options for a roof span in timber-steel hybrids. Hand sketching over architects' plans gives a very immediate feel and assessment of the space and structure.
Our staff frequently sit together to brainstorm, run numbers and scheme up projects with pens, pencils, highlighters and tracing paper at the ready.
In this case, we're reviewing options for Glulam vs Timber-Steel hybrid trusses.
Whichever option the team go with – the simplicity, softness and warmth of the mass timber or the elegance of the hybrid trusses – we're very much looking forward to seeing the finished space on this one!