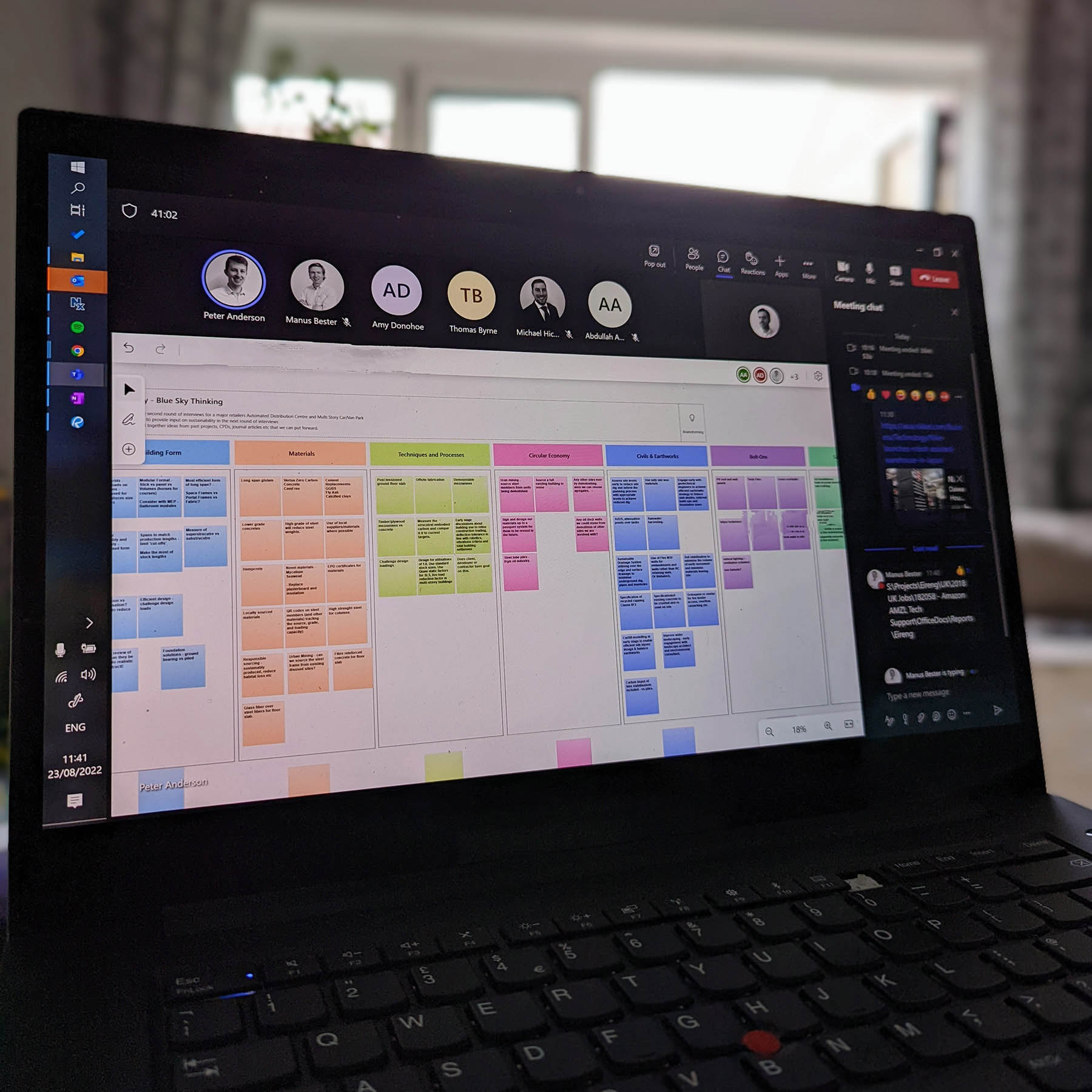 Sustainability Blue Sky Thinking
EirEng staff have been busy brainstorming sustainability strategies tailored to one of our clients' project needs.
We're always striving to provide the best advice to our clients and collaborators. Staying up to date with the latest in sustainability strategies is one of the key strands to this and is becoming ever more important with each passing day.
Below is an example of one of our sessions held early in a project's lifespan. This is becoming part and parcel of our workflows when scheming up the solutions for a client. Some of the proposals are examples we've realised on existing projects, some are in the works on future projects, and some we're waiting on the right project to come along.
Sustainability isn't a one size fits all, and not all ideas can be forced into every project. It's a bespoke solution to best meet the needs of the end user, the site and the planet.
Please reach out if you'd like to talk about your project and how EirEng can support you in achieving your project sustainable goals.