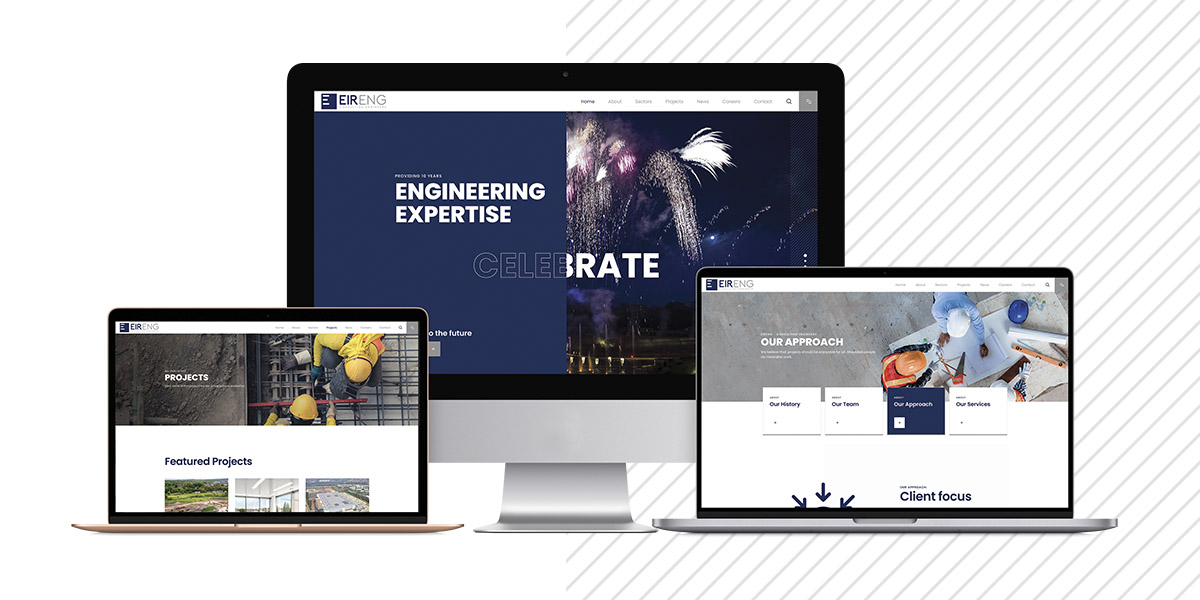 The New Brand look
In 2011, a friend designed a logo for a start-up company of three Consulting Engineers who called themselves 'EirEng'. Our brief was to keep it simple, clear, and affordable as this was our service model as well.
This approach has served us well and there has been significant growth and additions to that service in the intervening 10 years. This has been achieved by planned expansion, hiring and developing good people, working with good clients and an adherence to our core principles.
Now as we celebrate 10 years of servicing our clients' needs and the first anniversary of our second office in Bath, we are launching our new Brand which reflects the changes in EirEng but still maintains our focus on those founding principles.
We are excited about what lies ahead and hope that you will join us on this journey.
EirEng has grown steadily since its formation based primarily on the quality of service we provide and our responsiveness to our clients' needs and requests. We are delighted that this growth has included the opening of our UK office in Bath at the end of 2020.
This was an exciting step for EirEng, and it grows our presence in the UK. Sharing the original EirEng ethos, the Bath office team under the stewardship of our Associate Director, John Sayer, enables us to enhance the service we provide, and not only build on existing relationships, but also to develop new ones and expand into new sectors.
We look forward to welcoming you to Bath in the near future.
A New Year gift to our customers:
As part of our anniversary celebration and the New Year we are offering a city break to the lucky winner of our prize draw. Choose either vibrant Dublin where you are guaranteed a warm welcome or the historical spa city of Bath.